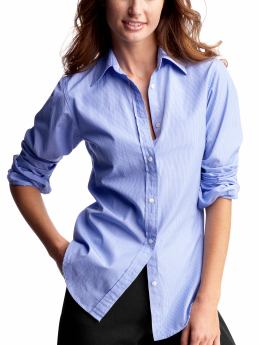 The button-up shirt is a classic for all shirts. its so popular for women, but it didn't start with women. it first started with men. (like fur coats, pants, pink shirts, and more all from men first!) since the 1920's it was first showed by men. then at the 1940's women started to think these were chic, so started wearing them also. like destroyed jeans and trench coats, they have tips,
1. Make sure to NOT iron the buttons, they will melt onto the shirt. (if they don't still be careful)
2. Always make sure to buy a pair that was fitted, but also one half size bigger!
3. Do make sure to always get it fixed at a professional tailor's place. if you mend this yourself, it would show badly, and it will look cheap. be careful! (like always)
Well, thats the top Three tips for a button up! there isn't really alot for these simple-yet-classic shirts. below are some inspirational sets from polyvore with button-up shirts:
Flying back to NY.
by
elizabeth says relax
featuring
James Perse